Ahab, A Musical Odyssey
Book, Music and Lyrics by Bud Noble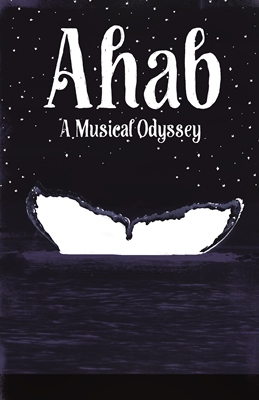 AHAB, A MUSICAL ODYSSEY, is the story of the formative years in the life of the hero of MOBY DICK.
Inspired by HERMAN MELVILLE'S writings and correspondence, it breathes life into the hardscrabble world of early, nineteenth century Boston, a busy whaling seaport and oasis of conventionality for the adventurous seafarers. No locale is immune to the darker side of human nature and it is that dichotomy of normal and depraved that festers in AHAB'S soul, creating the mad, embittered Captain of the Pequod known to most students of American Literature.
AHAB is the illegitimate child of a prostitute. When she dies shortly after childbirth, his care is entrusted to her Madam who will eventually become the proprietor of Boston's most successful house of prostitution. The HAT SHOP is run as a respectable millinery establishment catering to the blue-nosed Boston Ladies by day, but by night the clientele changes.
MADELINE, the Madam, tries to insulate herself from her young charge by depositing him in a Quaker Boarding School at the earliest opportunity. He has been told and accepts that his father perished at sea but believes MADELINE to be his mother. During his 12 year tenure at the School he is tortured by bizarre dreams, leaving him obsessed with finding the remnants of his natural roots. When AHAB's search brings him to Boston he is a tentative yet tormented youth. As he becomes more aware of the true nature of his 'mother's work', shame and sexual fury enter the mix. Only ADDY, his childhood nanny and now the wise and funny maid, earns his trust. Even she is put to the test when AHAB questions her moral standards.
AHAB lashes out at MADELINE, who discovers the intensity of her feelings for him as he becomes increasingly discontented and disruptive. MADELINE'S only ally is her favorite 'patron of the house' who agrees to assist in dealing with AHAB'S hostility and frustration. The GENTLEMAN arranges a meeting between AHAB and his niece, EMILY, who unlocks the repressed love and vulnerability that lay dormant for so long. At the outset they agree to be merely friends but ultimately they both succumb to a deep and abiding love.....the only true love AHAB will ever know.